Welcome to the Dental Health Centre in Didsbury
Our amazing team work together to make your visit enjoyable in every way possible.

Established more than 30 years ago, we have a regular list of patients who have been visiting us for many years and we always like to welcome newcomers.
We offer a full range of routine, cosmetic and restorative care in house, including:
Private dental care to adults and children
Dental care plans for affordable treatment
All routine care including hygienist appointments
Special care for nervous patients
Cosmetic treatments including teeth whitening
Smile makeovers including composite bonding
Teeth straightening with Invisalign clear braces
Dental Implants
Why choose us?

Air Purifier
- Virus Killer

Leading
Dental Care Five Star
Customer Service Nervous
Patients

Invisalign
Provider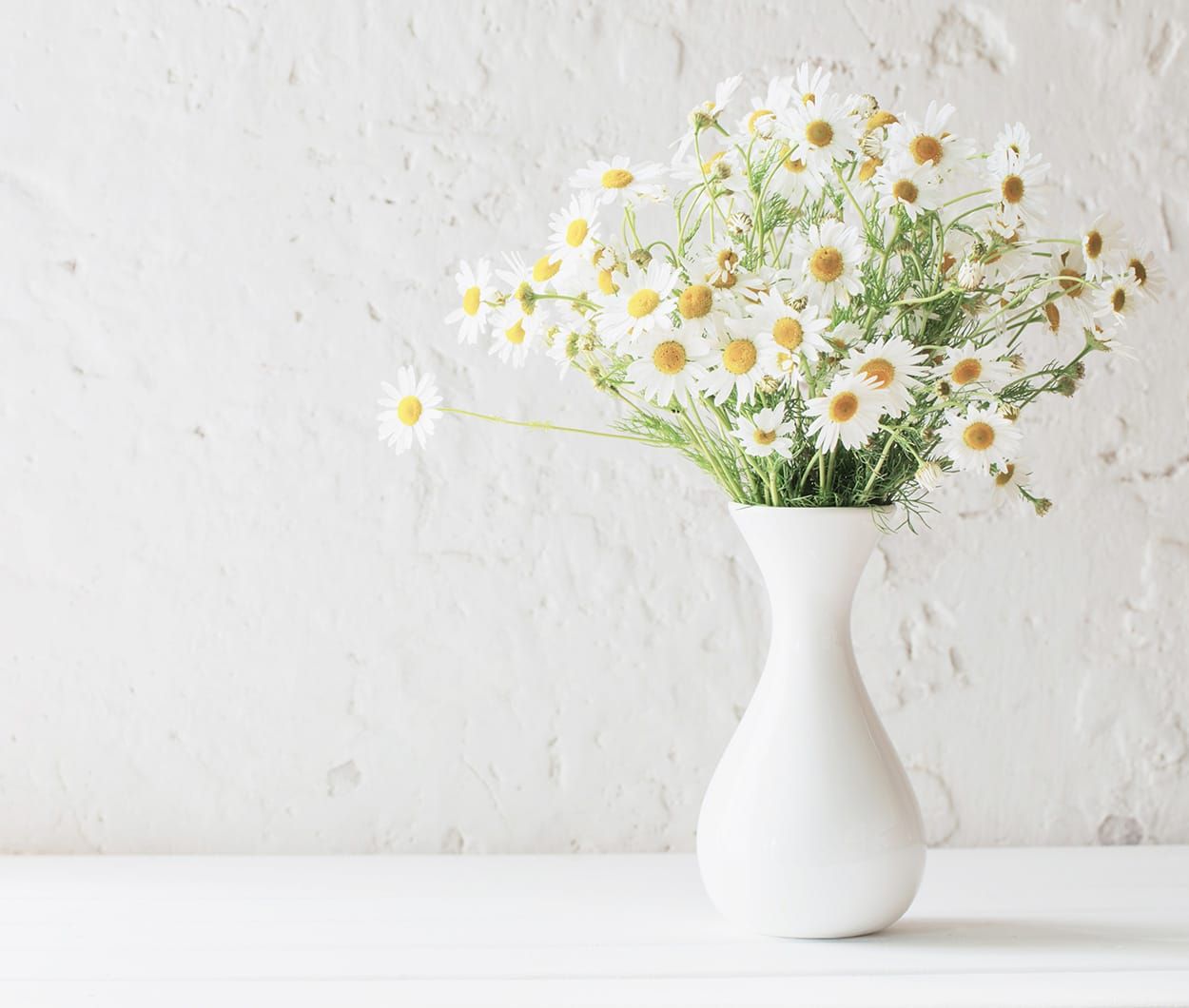 People are talking about us
The biggest complement we receive is when our patients refer their friends and family to The Dental Health Centre. In fact, we have built much of our practice on these valued, trusted recommendations over the years. Read our reviews to hear why our patients are recommending us…
Patient reviews
Listened to my concerns Future care well explained
Professional friendly knowledgable staff, comfortable clean environment
Dealt with in a professional manner always
The reception staff, Tom the dentist and the dental nurse bend over backwards to be helpful, they were great and fitted me in to be seen at the start of the day. An amazing team and practice
I have attended this surgery for many years and have always had excellent treatment this time was no different.
Had my dental health check and hygiene appointment recently and as always received a friendly and professional service . All the staff at the Dental health centre from reception /admin to the hygienist and dentist are fantastic and make it a nice experience. I would definitely recommend this dental practice and would never even consider moving!! Paul S November 2022
Having been a member of the dental practice since it's beginning under NHS I am confident in the practice and it's staff. Dr Owen has a very professional ethos and instilled in her staff
The friendliness of staff Also my dentist Asim Ahmed explained everything he was doing and was very calm. And friendly
because everything went accordingly to my expectations
Very professional team. No waiting or delays. Excellent advice
Suni l has been supportive and has improved my experience of my dental visits 100% since he was recomme ded to me over 10 years ago
The patient has learning disabilities, and normally gets free dental care, however being away from his normal residence and needing attention, our dentist was willing to see him. And concluded that he needed the help of the hygienist. An free appointment came up soon . And he was treated with the utmost care and understanding. We are very grateful.
As usual, friendly, highly competent diagnosis and treatment suggestion.
Reception staff welcoming and put you at ease, friendly efficient hygienist and dentist , excellent treatment and advice of possible future treatment, ease of making appointments
I have been a patient for a number of years. The practice continues to treat me with kindness, respect and professionalism. Thank you.
Everything went very smoothly, my concerns were listened to and a possible problem thoroughly investigated.
Appointment with new hygienist - she was very thorough and my teeth were in the best state they have ever been following this type of treatment - very pleased
Friendly, efficient as usual for both dentist SKP and hygienist SMW. The only difficulty was in booking both a dental checkup and hygienist appt online (I couldn't work out how to check availability for both at the same time) - I booked the dentist only but fortunately reception noticed the day before and phoned to let me know there was a hygienist appointment the same morning, which was really helpful.
I am always treated with courtesy and the hygienist and the dentist explained things to me and told me how they were proceeding.
Both the dentist and dental nurse were delightful and highly professional
I trust the clinicians and the reception staff are helpful and always polite
Considerate professionals. Always given a warm welcome and feel concerns and fears are listened to.
I've been going there for a few years, and I am very satisfied with the progress of the improvement with my teeth since going there. The staff are very friendly.
First class, professional service - as always.
Always have great care for both myself for the last 15years and now for my children.
Everyone at this practice is so lovely and supportive. I am a very nervous patient, being quite claustrophobic. But my dentist Tom is kind and patient, he listens carefully to everything I say, and comes up with solutions for anything that worries me. The receptionists are all very friendly and helpful, which makes a big difference to the whole experience of visiting the dentist
The dentist talked through my treatment and checked that I was comfortable and not in pain
Appointment was on time. Dentist and dental nurse both very professional. Thorough check up and possible future treatment explained.
All staff involved were, as always caring, patient , professional and expert in their various roles.
Asim is a great dentist. Interested, encouraging and quick . Great reception team who could easily reschedule my appointment and lovely hygienist
Extreme care taken and clear attention to detail
Asim is an amazing dentist. So engaging and takes the time to explain everything he's done/will do. Plus recommendations to keep going with. Remembers personal details too which is a lovely touch.
This is a very professionally run clinic, from the reception staff, to dental assistants and then dentists themselves. It is very clean, all staff are professional and polite and accommodating.
Very helpful reception staffLong term patient here and always been satisfied Use the treatment plan for all members of my family
I had to wait 10 minutes but was explained by reception
Highly competent and friendly
Sunil is very passionate about his job and is highly knowledgable. I completely trust what he tell me and that he's acting in my best interest.
All the staff are friendly, highly professional and explain how I can best look after my teeth
Tom the dentist and Aleena all very good, kind and competent as are the dental nurses and receptionists. They acknowledge your fears and anxiety and I have absolute trust in them
Accommodated an Emergency same day & saved /created fitting my front crown by creating a peg as my filed down tooth under the crown had snapped off leaving no peg to fit it back on !Miracle dentistry work
I am a nervous patient and always feels cared for and looked after during appointments. The dentist is extremely good at discussing options and advice to prevent future issues or about treatment advised and why this is necessary.
Attention excellent, everyone at the practice friendly and efficient
The quality of care from Mr Pett and Carol, the Dental Nurse who regularly works with him, was as expert, good-humoured, and successful as I have come to expect. That alone would leave me very satisfied but, as on previous occasions, the reception staff showed initiative and contributed to a prompt and successful resolution of my problem. The close coordination of the whole team, coupled with really expert treatment, is a distinguishing feature of this Practice.
Procedure was explained clearly to me beforehand and I was very comfortable throughout.
Always a great experience.
It was a dental emergency, a crown had come off, and I was seen a couple of hours after my phone call, to assess the situation.
Friendly staff, really pleased with the treatments I received on the day.
I have been using the Dentist health practice for more than 30 yearsDuring this time I have Had excellent treatment and advice.
All staff helpful and well informed. They only want to please you. Pride themselves on high standards. Dentist extremely considerate and trusted by me.
Treatment expertly explained and performed. Practitioners and receptionists put me at my ease.
I feel at ease coming to this Dentist, so friendly and I feel well looked after x
The staff are extremely efficient and pleasant.
Staff are always pleasant
No complaints all wonderful
Lovely staff and service. No complaints
I'm a nervous patient and the whole team always treats me with care & kindness
Always professional and alert to my specific needs .
Strong relationship with clinician built over a long time therefore high levels of confidence and ongoing care for not just my dental health but overall well being.
Excellent service all round. Felt everyone was exceptionally competent and friendly. Didn't have to wait long… Have never actually liked a dentists before this one!
Everyone is Very professional and friendly and supportive
Great appointment with Aleena who gave good clear advice
Very professional and skilful treatment
Well looked after attentive treatment good explanation on maintaining dental health using dental picks floss and electric toothbrush Treatment felt thorough good outcome from treatment
The dentist, hygienist and reception staff are all very friendly and respectful.
Very experienced dentist. Also very personable. All the staff are very efficient.
Dominic is a most friendly dentist who listens and provides excellent service.He gives confidence to someone who has not had confidence in dentists in the past.
I was worried before hand having never had a filling. Following local anaesthetic the procedure was painless quick and well explained.
I'm very pleased with the service I get at this practice
On time and all staff professional and courteous
Everything was well explained as to my what would be happening during my appointment
The staff are all so lovely and welcoming. Amazing dentists that really helped put me at ease. Highly recommend
The dentist listen to my needs. Advised, how to improve my mouth hygiene. Was efficient. Clean practice. Helpful reception staff.
Reception staff welcoming and efficientHygienist gentle, dexterous and explained procedure throughout
Abid was very gentle in his approach and seemed to be taking great care. No pain felt either!
Professional, thorough, caring and personable key players who looked after me during my visit.
Very polite, friendly and professional. No sense of being just another patient. Respectful to my comments.
I have been with this practice for over 20 years & my dentist is very thorough.
The staff are very friendly and helpful.The practice is clean and efficient.The waiting time is minimal and it is a nice environment to wait in.
Highly professional, friendly and efficient. All of these inspire confidence and enhance satisfaction.
Usual courtesy and managed to fit me in although I arrived on the wrong day !
All staff from the receptionists to clinicians are highly professional and very friendly
Dentist is always friendly and puts me at ease. He consistently explains his reasoning for certain treatments and offers advice and reassurance.
I had previously given feedback (after not being totally happy with the experience I had) which has clearly been taken on board and this appointment was much better - I felt heard - taken seriously - my time and financial capabilities respected (a key point for people given the current energy price increases) - great experience!
All the staff were friendly, treatment excellent, and it's always a real pleasure to be there.
Everything ran smoothly and efficiently
All staff were extremely polite, professional and helpful. My daughters check-up was very thorough and Tom was great with her. He explained everything really well and the appointment wasn't rushed in any way. We will definitely be returning in six months time!
Ongoing regular appointment. Appointment on time Staff friendly, respectful . I have a named dentist and hygienist.
After suffering from wisdom tooth pain for a while I contacted the practice and had an initial consultation with Dr Asim Ahmed. I have never enjoyed the dentist but Dr Asim put my mind at ease in the meeting. He diligently and professionally explained the issue and the potential solutions. Following his advice I booked in an appointment for the dental procedure (removal of a wisdom tooth which I had heard could be a difficult procedure) On the day of the appointment he was a welcome calming presence and before I knew it the procedure was finished. I was expecting operation to be painful, but I can honestly say I didn't not feel any pain at all which was a relief. Dr Asim then explained the post op instructions and I was on my way. I can happily say that I am no longer suffering. So thank you Dr Asim for your candour and professionalism.
All the staff at the clinic are so helpful
On time, professional and friendly
All very friendly but also very professional and reassuring
Very professional and courteous
Sunil is quite simply a superb dentist: professionally competent but also a caring, considerate, attentive person. He recently carried out a molar extraction that was long overdue and I am so grateful to him. The reception staff are always affable and I have really appreciated their patience and kindness throughout the challenges of the past two-and-a half years when I have needed to rearrange appointments on several occasions. I'm not in the habit of writing reviews but wouldn't hesitate to recommend in this case. My wife and children are all equally happy with the practice.
My course of treatment was carried out as planned during a previous visit — with an extra treatment included to save a second visit.
Very relaxed environment both hygienist & dentist talked me through everything & gave advice to follow at home
Dominic, Carol, Rachel& everyone I have come into contact with at the practice over the past 10+ years in addition to their professional expertise, have consistently been genuinely kind, friendly & just a lovely team - hence why although I'm based in London, I haven't changed dentists.
Pleasant staff - very amenable as appointment rearranged. Rang to tell me they dentist was running late. Professional but gentle treatment
I trust the dentist and appreciate the high level of technical skills and the warm interpersonal communication of the whole team.
I have been coming to the practice for many years and have always been highly satisfied with the service I have received.
Have attended this practice for years and have received excellent care from Dr Panchmatia. A special mention must go Alison , the practice manager and Dental nurse , Sue who always go the extra mile to my visit always very pleasant.
The hygienist and dental nurse listened to me and were very accommodating to my virtigo problem. The treatment was explained well and I was comfortable throughout.
Reception staff friendly, professional and efficient. Hygienist thorough and sensitive to my needs
I have been going to this dental practice for 30+ years
Excellent treatment and communication from Dominic.
All the staff including reception are highly professional and put me at ease.
A warm and welcoming and professional service.
I was warmly greeted by reception staff,the dentist and the dental nurseeverything was explained as the treatment began and as it proceededI felt safe and comfortableeverything seemed to be clean and spotless.I was shown images of a filling that needed to be replaced in the not too distant futureI was given an estimate of the cost of this work without having to ask for oneI was able to make an appointment for this work to be carried out at my convenience
Great survive. Very polite and professional
I feel that I can really trust my dentist. He takes time to explain the process. Is calm, reassuring and gentle with the treatment.
I feel comfortable and satisfied my dentist is doing his best for me
Very helpful assessment. Delighted with treatment outcome.
Very satisfied that it is easy to talk to the dentist and the hygiënist. They are willing to listen and take You seriously. Accept You where You are and dont make you feel bad about shortcomings, and yet help You to find a way forward to improve
I have been attending the dental health centre for over 20 years and will continue to do so. The team are exemplary in every respect. Brilliant.
Treatment for broken tooth provided same day, dentist explained process, put me at ease and completed job with professionalism.
I really don't like coming to the dentist but Dominique always makes me feel safe and comfortable - reception staff are always friendly
Whilst most people do not like visiting their dentist my experience of visiting this dentist has never been anything other than excellent. From the booking to the service delivery, from the receptionists to the dentist and all others along the way, they epitomiseprofessionalism and friendliness at every turn.Thank you and keep up the great work.
Emergency treatment, the dentist saw me immediately, I had a fantastic treatment.
Excellent communication and professionalism of the whole team.
I was highly satisfied because the reception met my needs when I told them about my anxiety and trips to the dentist, they reassured me and told me that Dr Asim is a calm and professional individual who will meet my needs, and he certainly did.
Very satisfied with my regular dentist. I am. Very nervous of injections in my mouth and he was very sensitive to this. Always explains things well.
The job was a re-repair, the original work arising from an accident. Though it could have been left, I was advised to have treatment. This was explained to me as the work went on, and the job was done with great attention to detail. Job well done!#
I was made welcome and put at ease at every stage, I have been with another private dentist for years and before coming to this practise I haven't experienced professionalism at this level previously. I have now joined the practise plan and become a member of the clinic in Didsbury
All the staff are aware of my anxiousness and nervousness when I visit and always give 100% with regards to reducing my anxiety.
All staff were very efficient and answered all my questions
The Dentist treated me with care and was very good at advising me.
The Centre's personnel is polite and clear when talking to me. The two dentist I have seeing are clear in what my options are. I had a crown on a broken tooth. The procedure was relatively quick and painless.
Very friendly, professional and helpful advice
Staff were welcoming dentist very professional and kept me informed all the way through the treatment
Tom and his assistant did a thorough check and we discussed possible future treatments. Stella the hygienist did a great job and gave me extra advise about brushing etc.
Been a patient for many years and with current dental practioner for a number of years so he knows me and my mouth well. The receptionists are couteeous and always pleasant, patient and treat me with respect.
Hygienist and dentist were thorough, communicative and very pleasant. Receptionists were helpful, pleasant and respectful.
have been going here for years unlikely to change
An exceptional dentist, highly skilled and very personable. Excellent dental nurse care and friendly professional staff at reception.
Great treatment, always have a great experience
Seen on time, procedure explained. After care given. Staff warm and friendly
On time, very clean and very friendly service made to feel at ease by all
Nice, clean, organised, thorough
The team are very professional from reception, nursing staff to the variety of specialist dentists for different treatment needs. Always clean, friendly and attentive to need.
Very helpful on reception very friendly. Made you feel at ease during both appointments. Very professional too.
Everything went well with no delay Staff were friendly and helpful..
Very friendly and supportive staff on reception. Clinician very calm, gentle and informative, all of which helped as I am always nervous visiting the dentist.
Advice and information given to help me make choices. My needs taken into consideration. Staff always friendly .
Very efficient staff. Well managed practice.
Mr Pett and Carol, the nurse who regularly works with him, treat me like a friend whilst providing the most technically excellent dental care I have ever received. The reception staff - led by the amazing Rachel - provide the same warm welcome. Nothing is ever too much trouble.
I have been coming to practice for several years. All the staff are always helpful, and polite. The practice is clean and appts run to time. My dentist always remembers me and is aware of key info for appt so I don't need to keep recapping.
The reception staff , dental nurse and my dentist, Sunil are all very polite, helpful, respectful and friendly. Everything is explained and if asked, questions are answered in a way that is understandable and free of jargon. If technical/ medical terms are used then the meaning of these is clearly explained. During my check up a possible issue was identified and I was offered a further appointment to monitor the issue.
Seen on time procedure explained and discussed possible future actions
My new dentist was lovely. He knew how sensitive my teeth were so made sure my clean wasn't painful.
Good rapport with dentist. Clear explanation of treatment plans.
Outstanding service; Mr Panchmatia is an excellent dentist and Melissa (the dental nurse) was superb -polite, attentive and caring. 10/10!
Brilliant dentist (Mr P) and an excellent nurse (Melissa)
Excellent practitioner, good communication and nice chair side manner, friendly nurse
It was my first visit with this particular dentist at the Practice and I was impressed with his manner, the way he explained everything and the care he took.
First class service explained clearly and delivered expertly.
Dentist very knowledgeable and experienced
I felt that my dental inspection was thorough and the staff attentive.
Staff were friendly and professional. The appointment started on time. The practice is always clean and tidy, with a calm environment. Booking appointments is quick and easy.
Friendly and helpful clinic
Staff are highly efficient but very friendly. My dentist treats me as a friend.
Really friendly staff, calm and relaxing environment. They make going to the dentist something to look forward to rather than dreading.
Really professional, friendly and organised, would highly recommend.
Always very friendly & super helpful reception staff. Asim (dentist) & Stella (hygienist) both excellent.
My expectations were exceeded so was happy with the result. Not much pain experienced. The difficult tasks were done well.
Always polite and friendly staff. Saw Stella on Tuesday 24th for hygiene appt and she is friendly and always makes you feel at ease. Explains clearly what she is doing and with tips for cleaning teeth after the visit
I was highly satisfied with how I was treated by the clinician during my treatment particularly because of how I was spoken to during my treatment. Very friendly and chatty before the treatment, which greatly eased my nerves, and very professional treatment from both the clinician and the nurse.
Always very professional and very friendly, always got time to answer your questions, never had a bad experience here, thank you all and well done.
Everything was explained well. I was made comfortable. The dentist, nurse and reception staff were courteous and kind.
Efficient confident skilled practitioner.
I was referred to the dental hygienist to address moderate gum disease. The explanation I was given was crisp, precise and helpful. The subsequent treatment was quick and efficient.
I have experienced BPPV while having dental treatment before and this time the clinician listened to my needs and adjusted his treatment accordingly. It was great and I experienced no vertigo which has greatly reduced my anxiety about attending future appointments. I am very grateful for the adjustments made.
high standard of care and expertise, supportive and kind.
The dentist took the time to explain exactly what was going on. He and his assistant were so gentle with me when I had a little pain, and were so aware and concerned about me through the whole procedure.
I was very nervous but the dentist was good at making me as comfortable as possible.
Dentist always very reassuring, patient and explained what was happening throughout.
I have always been an extremely nervous dental patient. The staff at my dental surgery always do their utmost to make me relax and feel safe. Everything is explained carefully and clearly.
Staff are always friendly polite and helpful
I received first class treatment by all the staff
Dominic is always very pleasant and informative and fully explains everything he is doing. He is very reassuring and puts me at ease
Dominic takes great care in his work, I always feel like he is an artist in what he does - he is passionate about his work, he explains what he is doing and why in detail. Best dentist I have ever had.
It was simple and the consultant did all he had to do. There will be more that must be done later and someone will ring me up about another appointment.
The Dental Health Centre provides excellent care. My only criticism is availability: they often run late, and it can be difficult to get an appointment. I had to wait 2 months!
Been a patient since 2001 and looked after by Dominic Pett since 2005. I moved further away but stayed with this practice as I trust them implicitly. Only ever had a fantastic service including emergency root canal some years ago and they supported me to access orthodontist treatment elsewhere this last few years. I can't rate them highly enough. And the care I have received has meant my teeth are in the best shape for years. Thanks to all the staff at the practice.
I am an extremely nervous patient and they are very attentive to my needs
High standard of care with professional and friendly service
The check up seemed thorough and the dentist was gentle with his treatment.
Dominic is a skilled Dentist who takes time to listen to patients and explains what he is doing. All the staff are friendly, helpful and polite.
Good patient care and a high level of expertise
Lovely young girl took care of me yesterday. She's new and was extremely thorough and helpful. She talked me through each step of the procedure and her standard of professionalism was excellent. Thank you so much
Very professional service with friendly competent staff who gave clear explanation about what they were doing plus any future treatment that may become necessary
The treatment and professionalism of all the staff was and always has been first class. I was kept informed throughout the treatment and given the opportunity to discuss any issues. Being able to discuss future appointments that fit into my time frame is always a bonus. I am a very satisfied customer.
Really lovely team, very professional dentists who take time to listen and explain. Made me feel comfortable.
Hygienist very thorough! And Sunil is one of the best dentists I've ever had , he explains every step so it's easy to understand! & gives options and is also very gentle.
Excellent explanation of all issues surrounding my teeth. I have every confidence that treatments are suggested/advised with my best interests in mind.
All the staff are kind and helpful. I feel confident that I am getting the best dental care whenever I visit.
Always efficient, friendly and professional
I find the Practice to be very professional and helpful.
A very long term customer. A very friendly, reliable, professional practice I highly recommend.
Ease of scheduling appointment, professional and knowledgeable treatment team. Highly satisfied with treatment and plan for follow up
All staff were very friendly and professional. Appointment was on time. Facilities very clean. Digital tablet to update details was very effective.
Tom the dentist is very calming to me as a nervous patient, takes time to reassure and then asks for permission before proceeding with any treatment or care. Always gives me the opportunity to take a rest from treatment if needed. He is an excellent clinician. The dental nurses are always professional and approachable as are the receptionists It's a team that comes across as caring and kind and interested in me beyond my gums and teeth. Well lead service. Thank you.
The dentist always listens to my questions and concerns and looks for a way to address them. He keeps notes and asks questions about me, it feels like a personalised service
Excellent dental hygienist, who was extremely thorough and informative about treatment
On time and wha I expected to happen.
Both the hygienist and dentist explained everything very clearly. Everyone is helpful, friendly and I always feel well looked after.
Everything was easy and the staff were all very professional.
Thorough explanations given. Staff had calm , efficient , reassuring approach. Reception staff very professional but also friendly
Was a very nice experience! I have a medical condition and was dealt with sensitively
I was listened to, allowances were made for my vertigo and the treatment was excellent
I have nothing further to add to the responses given. All went well.
Good explanations of what was going to happen
I have going to this practice for the last 30+ years
The treatment I received was excellent. I am extremely pleased with the outcome. Tom and his assistant did an excellent job.
Appointment went well and met my expectations
I'd put into practise previous advice given to me from the Practise and this showed in my oral health at my appt. Healthy patient equals happy patient. Thank you. X
I felt that the dentist and nurse both took a huge amount of time and care with me. I am not a very good dental patient, so appreciate this enormously
Feel confident in dentist making right decisions. Staff always friendly.
Very professional care and advice. Clean modern well equipped surgeries
Friendliness of all staff . Information given before,during and after treatment. The care offered and delivered by dentist and nurse during treatment
I have been this dentist's patient for many years, and am always happy with the level of care I receive from him and other practice staff.
The staff are all very friendly. My dentist and the hygienist are jolly and bubbly whilst managing to remain professional and courteous
Staff professional, communication between dentist was good and this information was shared with me.
The dentist was calm, very professional and immediately put me at ease.I've had bad experiences elsewhere so was apprehensive but he made me feel comfortable and relaxed. I felt no discomfort throughout despite the procedure being lengthy and complex. Even after the procedure I felt no discomfort and forgot I had even been. I can't fault the staff, the treatment the whole experience, thank you.
From start to finish the experience is personalised, caring and efficient. I feel safe and confident in the services provided which makes me keep coming back.
Dentist was interested in my dental health and offered suggestions for future treatments. Dental nurse extremely personable and helpful. Receptionists very friendly, helpful and polite
All the staff are exceptional and polite when dealing with any query. I find they are not officious but are lighthearted. They try really hard to please. My dentist has a good memory and asks little questions about things he has remembered, like I have two dogs. This makes the appointment much more friendly. I trust my dentist too.
The staff have a great understanding of my disability and know how to check my teeth while keeping me safe.
Excellent staff was really nervous at first but then after talking to staff dentist i felt ok
Professional pain free treatment. Thankyou
I had a new dentist and his ability to explain what he was doing and make me understand what he was seeing and his recommendation was the best I've ever had from a dentist.
The dentist who treated me explained the procedure and was attentive to my needs.
First check up after 2 years in lockdown with struggles meaning I didn't look after my teeth as well as I could - and seeing a new dentist - I was worried about being judged for my terrible teeth but felt I wasn't
All staff are professional efficient and kind. I am however disappointed that there is no facility for interest free payment plans for expensive treatments. I have seriously thought about leaving. the practice for this reason
Confident in expertise and advice provided by dentist. Friendly rapport built up over several years. Interest in overall health and wellbeing of myself and family.
Always get a great service.
I felt listened to and my needs were considered.
Very considerate gentle staff
All the staff were efficient and courteous. Can't fault them
Staff always polite and efficient. I was seen on time & the dentist listened to my account, explained the process and his findings clearly. I was comfortable during the treatment
I feel confident that advice I am given is reliable. No one likes going to the dentist but I feel relaxed because of the care shown to me and the way in which things are explained.
Fast, efficient and friendly service.
The hygienist was nice, she knows I am nervous about treatments and always explains clearly and patiently. I feel she listens to me and is aware of my treatment and progress.
Everyone is very friendly and helpful and professional
Professional and friendly
Everything was professional and the people i saw were helpful and courteous
Dominic always explains every procedure thoroughly and carries out the work to a high standard and is very calm and reassuring
I feel my teeth are being really looked after. I value healthy teeth. The people are very nice too.
I was treated with respect and care. I was not judged in any way and felt safe.
Alisha Anderson is an absolute asset to your team. She is amazing and has transformed my teeth and my condfidence. I am so so grateful to her!
I have been a patient of Alisha's for a number of years, when I first started to see her I was terrified of my dental appointments and was a nervous wreck. Thanks to Alisha's commitment to her patients and the care and compassion she has shown me I am now happy to come for my appointments and my oral health is much better. Alisha always takes the time to talk me through everything and remembers what makes me feel comfortable and ensures these are in place. She is a real asset to the practice. I also have always had good experiences with the reception staff, dental nurses and dentists who also make visiting a pleasant and stress free experience. I would highly recommend the practice to friends and family. Thank you.
Excellent care from the dental team. Very professional. The team are very proficient in providing a calming approach to dental treatment.
The teem seems very knowledgeable and answer questions with such an easy mannerism.
This was a planned appointment with the dental hygienist who I've met before. She and the reception staff were all prompt, kind, efficient and very helpful in response to my questions, and I couldn't think how the visit could have been improved.
I was nervous as it was my first hygiene appt. The hygienist listened to what I wanted then proceeded slowly with the treatment ending with showing me how to brush areas in my mouth. Reception were extremely helpful setting me up on a plan and booking me in for my next appt. I felt happy as I left.
I was happy with all aspects of the treatment: the dentist's manner, the dental nurse's manner, their professionalism & the materials & instruments used.
Dr Panchmatia is the best dentist that I have ever encountered in my 70+ years .I trust him imp[liciitly and probably would not have teeth but for his interventions over the past 20 years. The practice is friendly and accessible and has the great advantage of a very close, free car park. Staff adhere to the current rules and regulations and are generally gracious and agreeable.
Excellent care and service . Always feel comfortable when there .
I went for a check up having found a small lump under my tongue. The dentist examined me and diagnosed me with a ranular (cyst). The dentist was very thorough and reassuring, putting my mind completely at ease. He is my regular dentist and a trusted health advisor.
Very efficient and I trust the staff involved to provide the correct treatment. Always with a smile too.
I am a very nervous patient and they could not have been more helpful or understanding during my appointment
All of the staff are very professional, friendly, polite, informative and extremely helpful. If an appointment is needed at short notice due to an emergency they do their utmost to arrange one as soon as possible.
good service and friendly helpful staff
Have been attending the Dental practice for the last 31 years and cannot fault it. I have been this morning to the Hygienist (Lauren) excellent advice and very reassuring experience. Thank you.
I have been attending the dental practice for a couple of years and had the privilege of being treated by Emilie and Melissa. Their expert knowledge and kind, reassuring approach means they make the experience a fabulous one. Thank you both for making me feel so comfortable whilst sat in the chair, it's so nice to have friendly faces when undergoing treatment. The brilliant giggles are an absolute bonus too.
I have been attending the Didsbury Dental Health centre for many years now and would not hesitate to recommend it. I came to the practice as a very nervous patient and was met with care and patience from the receptionists to the hygienist and to the dentist. Up until recently I had been seeing Sunil who was always kind, put me at ease and I had become so much more relaxed during my visits. However due to COVID I had to see a new dentist to me, Emilie. I am always nervous seeing a new dentist but she immediately put me at ease, she explained the treatments clearly and was so calm and caring. I ended up having a number of impressions for a crown (my worst fear) and she helped me through each time. She is really bubbly and chatty throughout which helps to take my mind off the treatment. It is a real shame she is leaving the practice but I feel that with the progress I have made with both Sunil and Emilie I will be comfortable seeing someone new. I must also mention Melissa, the dental nurse. She has been my nurse throughout my time at the dental health centre and she is so lovely and friendly and understands what I find difficult. It is so helpful to know that the people treating you understand your fears and help you to conquer them! As I said I would not hesitate to recommend the practice and I know I will be coming here for many years to come! Thank you.
I have just come home from the dentist. I am a very nervous patient, but what a lovely (never thought I would use these words about a dentist) experience i had, first filling by Emilie, and I can't believe I am saying this but I actually found it relaxing. Emilie you are a star. Also the rest of the staff are lovely, very friendly, would definitely recommend this dentist.
I am an extremely anxious patient who specifically went to this dental surgery approximately 6 years ago because it dealt with nervous patients. i am now a "regular" there and will never go anywhere else. When walking in you are immediately put at ease by the friendly and efficient reception staff, specifically Sue and Nic. The dental nurse is very considerate and caring . Stella the hygienist is great too. The Dentist Emilie - a true gem! Highly professional, an expert in many different fields of dentistry and always goes the extra mile to put me at ease. She talks through everything with you and this immediately helps as you know what is going to happen. I have recently had a partial denture fitted and was dreading it. I had no need to worry thanks to Emilie's wonderful skills. If you have any concerns about visiting a dentist I recommend you phone the Didsbury Dental Health Centre and pay them a visit.
First visit to the practice as we emerge from lockdown. Was a little anxious, I was seeing Tom a new dentist for me from my usual Mr P. What a wasted worry, he was lovely and put me at ease completely. Hygiene always good at any visit was excellent. The girls on reception so friendly, a really easy visit. Thank you
Can't speak highly enough of the care at Didsbury Dental Health. I first arrived there as a deeply terrified patient. Bad dentistry in childhood meant that the prospect of a dentist appointment generated acute fear. As a result, I'd avoided regular checkups and treatment for many years. Of course, this meant when I did finally have to go it was usually an emergency which, in turn, led to ever increased anxiety. Happily though, one of those emergencies led me to Didsbury Dental Health's door and, over time, the patience, kindness, good humour and excellent clinical practice on offer from Nicky, Emilie, Stella and the wonderful wider team of nurses and reception staff has completely turned things around. I never miss an appointment, and am more than willing to put myself in their very capable hands. I wouldn't have believed, 7 or 8 years ago, that that would ever be possible. Going there has been transformative because I'm a healthier, happier patient and I'd urge anyone who fears dentistry (and those who don't!) to beat a path to their door.
I know Emilie who works at the surgery through friends, which made the thought of visiting her initially more daunting at first! I shouldn't have been worried, as when I visited Emilie, she immediately put me at ease, explaining complex issues in a clear, sympathetic and very calming manner. Her and the nurse Melissa clearly have a great team and were friendly and reassuring. Emilie gave me proactive solutions to dealing with issues with my gums and fitted composite fillings that I'd been putting off for some time. I was previously visiting my childhood dentist in Birmingham due to finding other Manchester dentists overly-critical of gum issues and giving me misinformation and I am so pleased to have now found a Northern dentist! Emilie and the practice were also hugely accommodating of my work, fitting in appointments around lunch breaks and first-thing in the morning. Would highly recommend.
Been going for years. And despite moving away from the area I still use. Excellent practice, no waiting at all and highly professional. Nikki has been my dentist for years and has been excellent. Recently I have moved to Emilie who I have been very impressed with, whom despite her young appearance seems exceptionally knowledgeable! Stella is my hygienist and again great service and advice. I also agree with comments regarding reception, very helpful, polite and use of email reminders means I never forget an appointment.
My daughter who is 5 had her back molar out there under inhalation sedation both Tom and Nikki were brilliant with her she didn't feel a thing I would definitely recommend this dentist very professional experienced and have a good rapport with children I'm glad I found them thanks so much !
After several years of dentists telling me various reasons why I couldn't prevent continued erosion of my enamel and dentin, a chance encounter with the hygienist Stella at the Dental Health Centre led me to book a consultation with Emilie who specialises in Prosthodontics. Emilie is a young and extremely talented dentist, far wiser, caring and more thorough than any other dentist I've encountered. She has changed and helped me protect an aspect of my physical appearance I worried I would lose forever. I will continue to travel to see Emilie for my dental requirements from here on in. This close knit team of dentists, their nurses, the hygienist and the ladies on reception really make you feel welcome and calm. Thank you so much for putting up with my endless chat when I come in ladies :-)
Really great dental practice where I've been a client for 20 years first with Nicola but now Emilie my new dentist, she was extremely informative and made my treatment experience stress free. Lovely and friendly receptionists as well which is a bonus!
After an upsetting accident I was so relieved that Emilie and the team were available to sort out my broken front teeth after a fall the previous evening. From the moment I arrived the following morning at the Dentist I was put at ease and much needed sympathy was handed out. I was also impressed that Nic had already called ahead to the Practice Plan policy holders to find out if my emergency treatment came under my plan. I started coming to the Dental Centre several years ago as a anxious patient but I knew that morning feeling shaken up and a bit nervous about whether there was going to be long term damage that I would be in good hands. Emilie Abraham who I had seen before treated me sensitively, patiently and in a caring manner. She talked me through her findings and the proposed treatment. She also happily answered my husband's questions who had joined me in the treatment room for some hand holding. It was a huge relief to hear from Emilie that she had specialised in Restorative Dentisty during her training. Emilie did an amazing job on my teeth and has given me my lovely smile back. Thank you so much!!!
Absolutely lovely and helpful attention of the receptionist and very kind and professional the attention of the dentist. He was kind and patient with me and my daughter even if she didn't still speak or understand English. Not difficult to book and appointment or reschedule.
The treatment which I have received for many years from Mrs Owen has been consistently outstanding. Miss Abraham is maintaining the tradition of excellence. Stella, the hygienist, as well as the dental nurses and the receptionists are likewise splendid.
My family and I have been patients at this clinic for several years and we have always found the staff cheerful and helpful. This year I was introduced to Emilie Abraham who is a Specialist in Prosthodontics as my aging teeth were beginning to chip and wear and discolour. Emilie and her lovely assistant nurse Melissa kept me beautifully entertained whilst I endured two and a half hours with my mouth stretched wide. Looking very similar to Wallace (of Wallace and Gromit fame) !! It was certainly worth the time. I am amazed with the result and can't stop smiling. Thank you girls. See you soon.
Great practice, professional and caring staff. I always feel like they take the time to talk through any work needed rather than be rushed through. Wouldn't dream about going anywhere else.
Like most people I am not a big fan of going to the dentist but, I must say the professionalism of all the staff and the high level of care and time taken to ensure I understand treatment given by Dr Owen at the Dental Health Centre almost makes it a pleasure to attend appointments.
Excellent, very impressed, would definitely recommend.
For years i have had a dental phobia,i had a very traumatic experience whilst i was at the dentist when i was a young child. Unfortunately i lost quite a few teeth as i was too scared to go and see a dentist i thought they were all the same mean and no empathy. So i had to go to hospital and be put to sleep and have a lot of teeth removed. Over the years i tried to go and see several dentists who claimed they were patient and could help me with my fear,but as my fear was so bad i would get as far as sitting in the dentist room and would fall to pieces and have panic attacks and cry. Resulting in them saying my fear was too bad and i needed sedation. Until... One day i decided to Google dental phobias and up popped the Dental Health Centre Didsbury. I read on that a dentist there called Dr Nicola Owen specialized in dental phobias and offered a free 10 minute consultation just to talk about my fears,so i made an appointment to meet her. When i got there as soon as i went into the reception area i could feel a panic attack coming on but the receptionists were lovely and reassured me it was just a chat i was having and not to worry,at this stage i was in tears as my dental phobia was that bad even being there scared me. I met Dr Nicola Owen and from the onset she was lovely,she was very understanding and told me she wanted to help me if i would let her and that i was in control. No one had ever said that before so we agreed i could book a few appointments not to do any treatment but to just get used to going into the practice and build my trust up with her,it took about a month but gradually she gained my trust and i ended up going on to have treatment (without sedation). Now i have had all my treatment done and i feel so much more confident and i will be going back every 6 months for my check ups. The Dental Health Centre are much more than a dental practice,they go out of their way for patients like myself. So if anyone is reading this and has a phobia make that call as I'm so glad i did,its changed my life for the better and i can now smile for the first time in years and be confident. I just want to say a massive thank you to Dr Nicola Owen and my dental nurse Sophie who was my rock and held my hand and reassured me everything was going to be okay. Also to all the staff there your fantastic. many thanks Gemma =)
Dental Implant Event
Dental implants give you secure teeth that feel like your own Join us throughout October / November for our Implant Event