Before registering at the practice, you will need to book your initial consultation appointment with us. This diagnostic consultation enables us to thoroughly examine your teeth, gums and soft tissues of the mouth and includes a mouth cancer screening. It also includes up to 2 radiographs where we feel these are necessary. At this appointment we have the opportunity to discuss with you any concerns you have about your teeth and give you a treatment plan and estimate for any routine treatment.

For more complex treatments, such as cosmetic work, we may need to book you a further appointment in the future, to plan out how we will provide this treatment and any possible changes that may be necessary, depending on the findings of some initial treatment. It is not always possible to predict the outcome of each treatment, but we will try to inform you of any potential changes.
Ways to book your initial consultation with us
By telephone 0161 445 5459: This is easiest way to book your appointment and our receptionists will take a deposit over the phone to secure your appointment.
By calling in: Why not call in and book your appointment when you are passing by, we don't close for lunch so there will always be someone to welcome you.
Book online: Click on the 'Book online' link below to select an available appointment time that works for you.

We are also able to see non registered patients for hygiene visits with our dental therapist – please telephone the practice 0161 445 5459 for information and availability.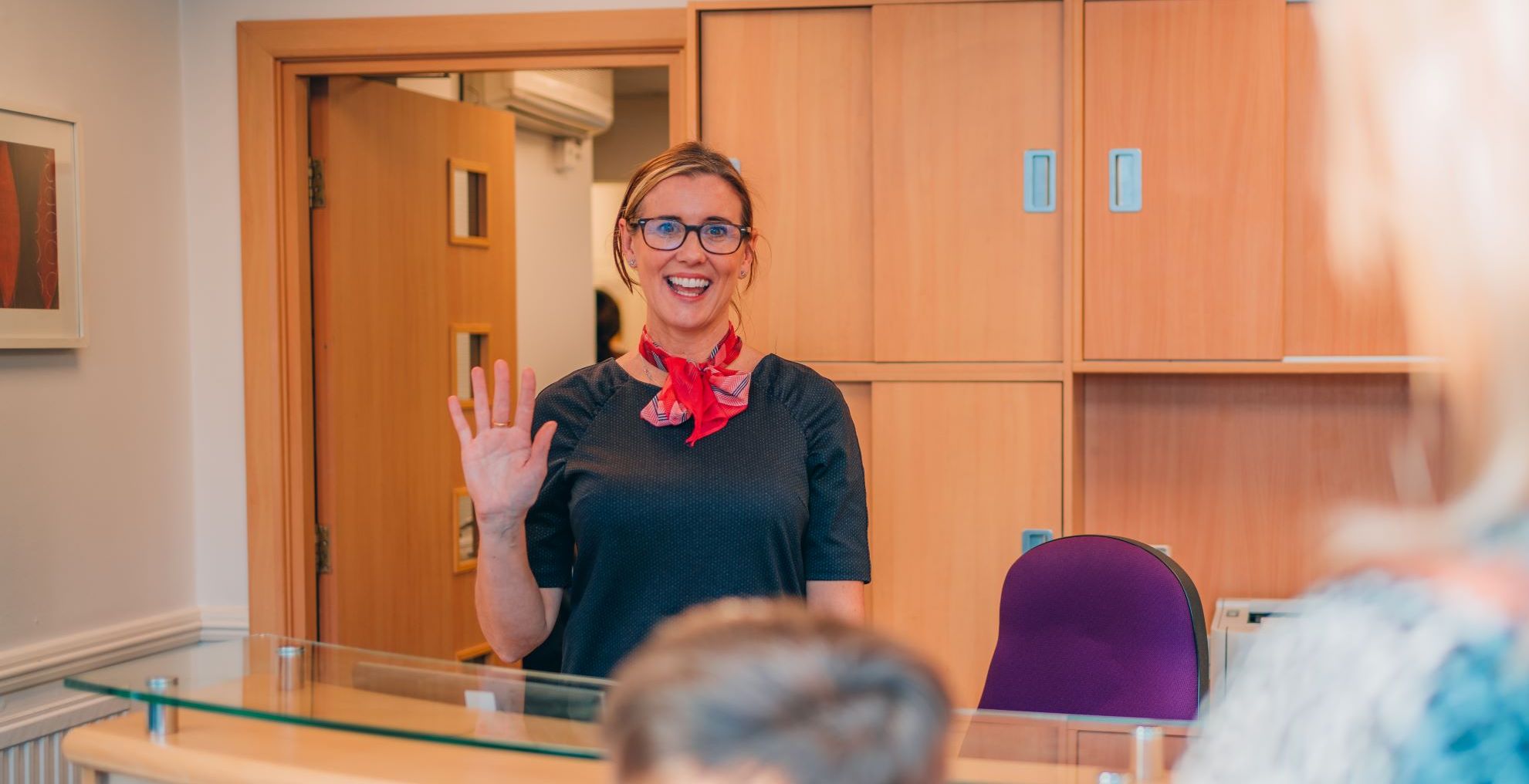 Your first visit
At your 1st visit, you will be required to fill in a form of general contact details as well as a current medical questionnaire, including details of any medication. If you wish, these could be downloaded, pre filled in and brought along to the appointment with you.
Patient registration form Medical history form
If you have provided us with an email address or a mobile phone number, we will send you a reminder 48 hours before your appointment.

If you are unable to attend an appointment, please contact us with at least 24 hours notice. Cancellations within 24 hours of your appointment will incur a cancellation fee.